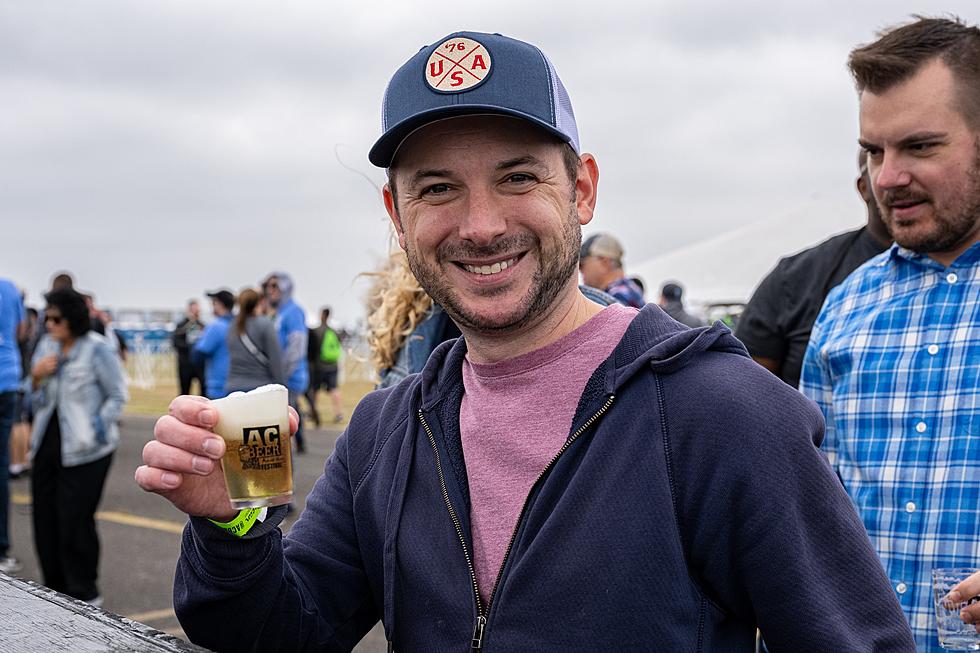 Major Change Announced For Annual Atlantic City, NJ, Beer Fest
Atlantic City Beer & Music Festival, located at Bader Field in 2023 (Steve Freeman)
Something different is happening with next year's beer and music festival in Atlantic City and a lot of people are loving it.
The dates for 2024 were announced Tuesday afternoon. Folks who are more interested in the beer than the music will be able to buy tickets as soon this week.
The bands that are booked to play next year's fests will be announced at a later date.
Where is Atlantic City beer fest?
After running as an indoor fest for several years starting in 2006, the popular event was cancelled in 2020 due to the coronavirus pandemic.
To make their thirsty fans happy, event organizers relaunched the festival in 2021, but this time as an outdoor event at Bader Field.
It's been at Bader, a former airport, each year since, including June 3 and June 4 of 2023.
But next year, in response to overwhelming demand on social media, the event is coming back to the Atlantic City Convention Center.
The major update was announced along with the 2024 dates, just a couple days after event organizers asked social media users whether they'd describe themselves as an "innie" or an "outie" (do you prefer an indoor fest or an outdoor fest?).
But, fans of the outdoor version are not completely out of luck. In addition to the indoor weekend of shenanigans, there will be a one-day Atlantic City Beer & Music Festival a few months later.
When is Atlantic City beer fest?
Just like the pre-COVID days, beer fest at the Convention Center will run for three different sessions.
The dates of the indoor weekend are April 12 and 13, 2024. Session 1 runs from 8 p.m. to 12 a.m. on Friday, April 12. Sessions 2 and 3 run from 12 p.m. to 4 p.m. and from 6 p.m. to 10 p.m. on Saturday, April 13.
Then, the festival returns to Bader Field for the "Atlantic City Beer & Music Festival: Summer Sessions" on July 13. The two sessions run from 12 p.m. to 4 p.m. and from 6 p.m. to 10 p.m.
What is Atlantic City beer fest?
The "OG" spring festival will feature over 100 craft breweries. With the price of admission, guests receive a small cup that allows them to sample the different brews.
Each session features live music, including a headline act. Those names won't be announced until November.
The event also features vendors and several food options. Past years have featured activities such as an escape room, a silent disco, and mechanical bull riding.
The outdoor fest will have 75 breweries on hand, along with food, vendors, and activities. Bands for July 13 won't be announced until next year.
"Here for the Beer" tickets go on sale on Thursday, Oct. 26 at 10 a.m., according to the event's social media posts.
LOOK: Was 2023 The Hottest Summer On Record?
Temperatures soared in 2023 as brutal heat set new records across the United States this summer.
Gallery Credit: Meg Dowdy
More From WPG Talk Radio 95.5 FM