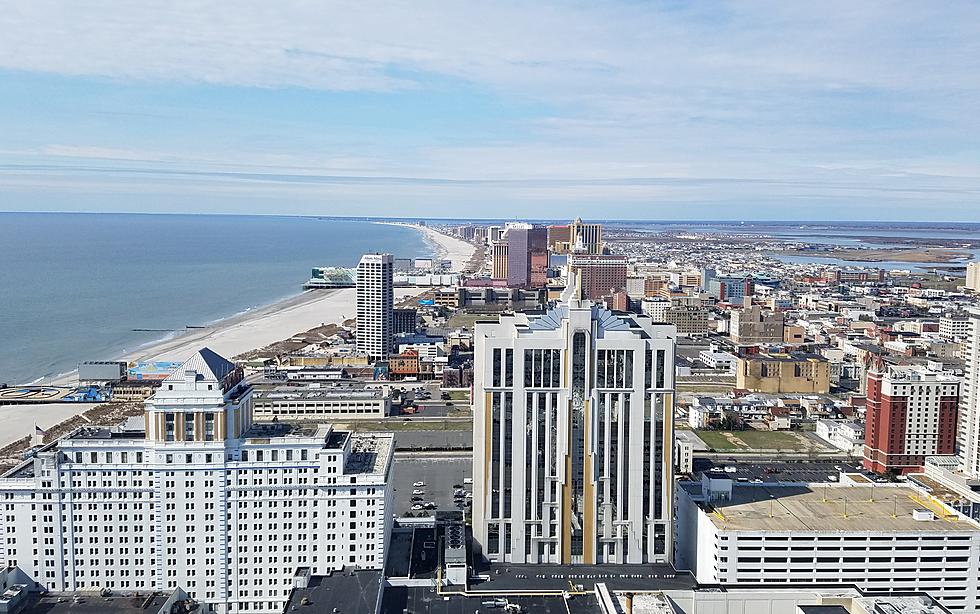 Atlantic City, NJ Budget Details Are Being Hidden From City Council
Atlantic City Skyline - Photo: Townsquare Media South Jersey
At the most recent Atlantic City Council meeting, something very revealing and important took place and it's received no media coverage whatsoever.
The Atlantic City Council meetings are available to watch digitally. This has enabled more people who haven't had the time to attend meetings, to get involved and stay informed.
Case in point, at this week's open public meeting, Atlantic City Council President George Tibbitt and Council Members Jesse Kurtz and LaToya Dunston requested to be provided with copies of the itemized documentation that supports the voluminous number of line items in the proposed annual budget.
We have learned that Jacqueline Suarez, the New Jersey Director of Community Affairs (DCA) and her staff have refused to provide Atlantic City Council with the itemized budget supporting documentation that they have requested.
In any normal world, this pertinent information would be provided to city council without them having to ask for it.
Suarez directly reports to New Jersey Lieutenant Governor Shelia Oliver.
New Jersey Governor Phil Murphy has given Oliver complete oversight of Atlantic City in her state government portfolio of responsibilities.
The proposed annual Atlantic City budget is more than $ 218 million dollars. Small's proposed budget relies on surplus spending, requiring that city council must know the specific details of what is now their own budget.
It's certainly not an unreasonable request for City Council to want a copy of all detail data that constituted the preparation of the proposed annual budget.
It's also important to note that in the Atlantic City - "weak" mayor, "strong" city council form of government - the mayor proposes and city council disposes.
This means that when the mayor submits a proposed budget to city council … by law, it officially becomes city council's budget.
Denying city council receipt of the full documentation regarding their own budget makes absolutely no good sense whatsoever.
A Trenton source has confirmed to us that Atlantic City Mayor Marty Small has a copy of all of the supporting detailed documentation that city council has been requesting.
Additionally, the Small local executive branch prepared the budget in the first place, so they have to have the detailed supporting documentation that council is seeking.
This means that Marty Small is also keeping this information away from City Council.
This situation has gotten so bad, that city council members had to resort to requesting (to be given) for their own budget details in open public session … because obviously they haven't been able to get it any other way.
The irony is that it is City Council's budget. It's the equivalent of being locked out of your own home by squatters, and, you're left outside banging on your own front door, trying get inside.
Council Members can been seen on the video saying that "we're not looking to reinvent the wheel here." They simply want a copy of the accompanying detail that supports the annual budget preparation.
This has always routinely taken place in every city/state administration, until now.
How can City Council know what's in their own budget, when the fine point details are being purposely withheld from them?
Multiple attempts to reach Tibbitt for comment for this report were unsuccessful, but, the video of the various discussions which took place at the council meeting speaks for itself.
We expect to interview multiple members of City Council in the very near future.
We'll be updating this as warranted.
Developing.
Atlantic City's Firsts Throughout History
Steel Pier