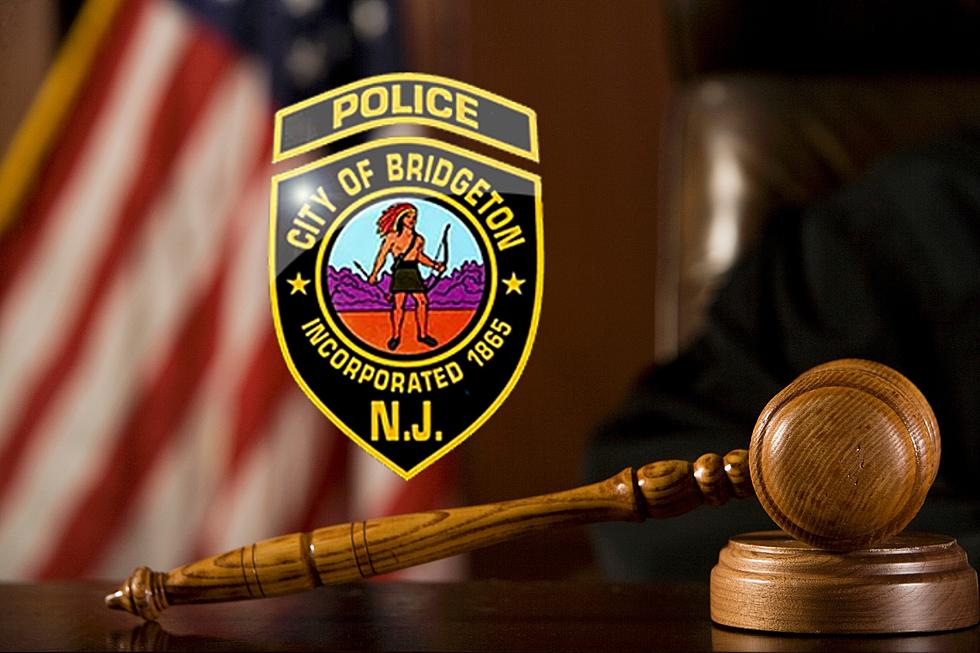 Bridgeton, NJ, Police Officer Admits Pepper-spraying Handcuffed Suspect Twice
Bridgeton, NJ, police officer admits civil rights violation - Photo: Bridgeton NJ Police Department / TSM Illustration
A Bridgeton police officer has admitted to violating a person's civil rights by using excessive force during a traffic stop in 2017.
On Thursday, 51-year-old John Grier III of Cedarville pleaded guilty to one count of violating an individual's civil rights
Grier was sworn in as a Bridgeton police officer in August 2004
He admitted to pepper-spraying a handcuffed victim, who was not a threat, twice
Federal authorities say on June 18, 2017, while Grier was working as a Bridgeton police officer, he was called to the Riggins Gas Station on West Broad Street.
There, the victim in this case had been arrested for driving while under the influence of alcohol. He was placed in handcuffs by other officers and was not resisting arrest or posing a threat to any officer.
As another officer walked the victim toward a police vehicle, Grier sprayed the victim, who was still in handcuffs, directly in the face with a crowd control-sized can of oleoresin capsicum (OC) spray. Grier then sprayed the victim a second time while the victim was still in handcuffs.
Oleoresin capsicum (OC) spray is commonly known as pepper spray.
At Thursday's plea hearing, Grier agreed that his repeated use of OC spray was unnecessary, unreasonable, and an excessive use of force, in violation of the Fourth Amendment to the Constitution.
U.S. Attorney Philip R. Sellinger said in a statement,
This defendant admitted he broke his oath as a police officer by violating an arrestee's civil rights. Those who wear the badge have an obligation to protect the civil rights of everyone in our communities, including those who are accused of a crime. Using pepper spray on a handcuffed suspect who posed no threat was an unreasonable use of force that violated the law. This office will continue to prioritize the protection of the civil rights for all of New Jersey's people.
Grier now faces up to a year in prison and a $100,000 fine when he is sentenced on February 6th.
25 Greatest Dive Bars in South Jersey
We recently took to social media to assemble a list of the 25 greatest dive bars in South Jersey. Grab a beer, some wings, and enjoy!
Gallery Credit: Chris Coleman
The Most Expensive House For Sale in NJ - $35 Million - Is Breathtaking
Gallery Credit: Chris Coleman
More From WPG Talk Radio 95.5 FM