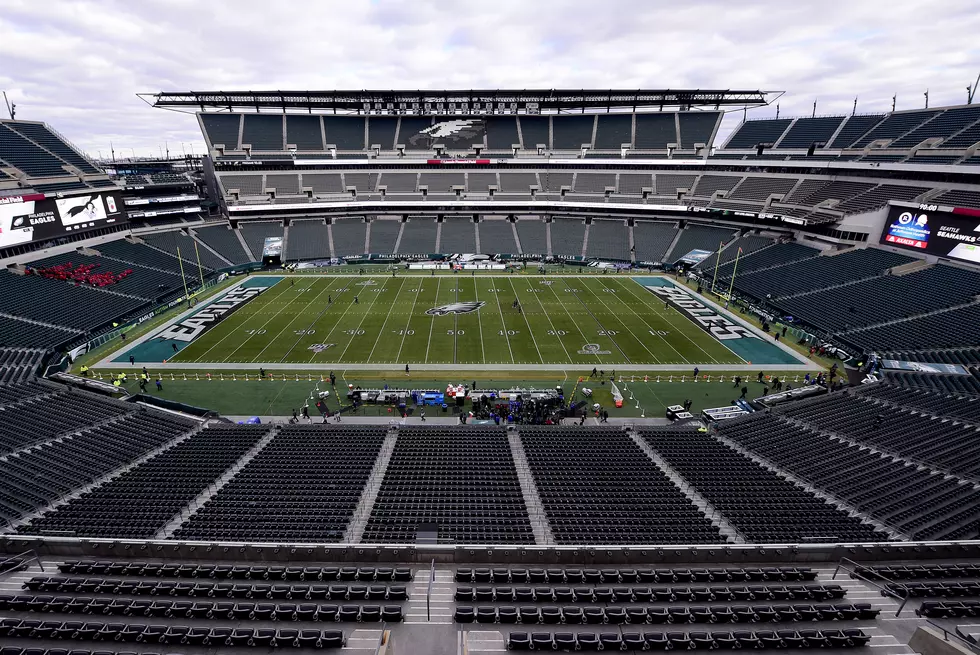 Eagles Permitted to Have a Limited Number of Fans at Lincoln Financial Field
Getty Images
For the first time this season the Eagles will be playing in front of actual fans at Lincoln Financial Field. The team will allow 7,500 fans into the stadium on Sunday when they host the Baltimore Ravens.
The stadium occupancy of 7,500 people, includes players, coaches, team and stadium personnel, media and fans.
Last week in Pittsburgh, the Steelers allowed 5,500 fans into Heintz Field, but only 4,708 actually showed up.
With the Eagles already having two home games played in front of an empty stadium, their next three contests are both being held at the Linc.
"We have been working very closely with state and local officials, public health experts and the National Football League on a number of scenarios to safely bring Eagles fans back to Lincoln Financial Field," said Don Smolenski, Philadelphia Eagles President. "After many thoughtful and active discussions, we are thrilled to announce that the fan experience will return to Lincoln Financial Field this Sunday.

"On behalf of the Philadelphia Eagles, I would like to thank Governor Wolf, Mayor Kenney and their respective representatives for the support and guidance over these past few months. We will all continue to stay in close communication and will be prepared to adjust and adapt as needed.

"I would also like to thank our dedicated staff, stadium partners and vendors for their ongoing commitment to providing a safe and clean environment at Lincoln Financial Field. Most importantly, we thank our fans for their patience and understanding throughout this process. We are so excited to welcome them back to Lincoln Financial Field and look forward to sharing in the game day experience with them once again," added Smolenski.
The team has six total home games left on the schedule.
Here are the single game ticket rules:
Due to the limited capacity at Lincoln Financial Field, single-game tickets versus the Baltimore Ravens (Oct. 18) and New York Giants (Oct. 22) will go on sale to Season Ticket Members who have opted into the 2020 season beginning on Wednesday, Oct. 14. Tickets will be sold in groups with the ability to purchase as many as six tickets in the same seating pod. Any remaining tickets for the Ravens and Giants games will go on sale to the general public and communicated at a later date. Single-game tickets for the remaining 2020 home games will go on sale in the coming weeks.
Enter your number to get our free mobile app
Enter your number to get our free mobile app
KEEP READING: Eagles Quarterbacks With the Most Wins Since 1980
More From WPG Talk Radio 95.5 FM