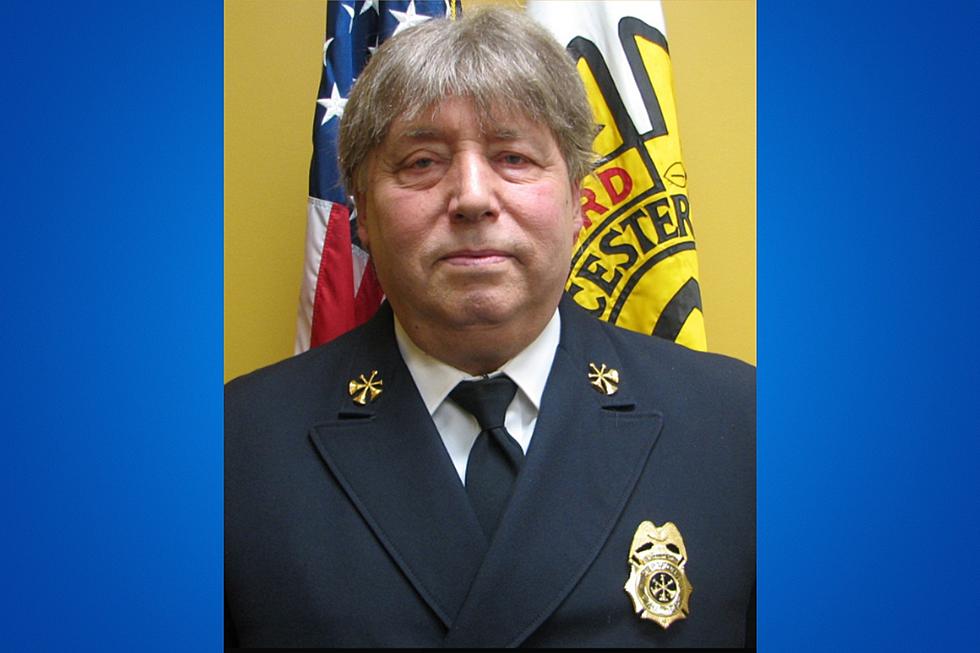 Former Deptford, NJ, Fire Chief Dies After 'On-duty incident'
Former Deptford Battalion Chief Jeff Pfeiffer. (Deptford Fire Department)
DEPTFORD — A former battalion chief for the Deptford Fire Department has died this weekend following a response to a fire.
Former Battalion Chief Jeff Pfeiffer suffered a cardiac arrest at the Almonesson Lake Firehouse on Thursday night, according to the Gloucester County Office of Emergency Management. The Deptford Fire Department first announced his passing on Saturday.
"It is with sincere grief that we share that we have lost former Battalion Chief Jeff Pfeiffer," the department said. "We will share more details on this wonderful and heroic leader and firefighter in the days ahead."
As the medical emergency happened at the station following a fire response, Pfeiffer's passing has been recognized as a Line of Duty Death. Funeral arrangements have not yet been announced.
The OEM offered its "deepest condolences" to Pfeiffer's family and friends in a statement late Sunday morning.
"We are grateful to Chief Pfeiffer for his dedication to the fire service and thank he and his family for his years of devotion and commitment to the Deptford Twp. and Gloucester County communities."
Shot Deptford cop still in ICU
Pfeiffer's death comes as the Deptford first responder community is also pulling for Officer Bobby Shisler who was shot in the line of duty on March 10. Shisler was shot in the leg and hospitalized after conducting a pedestrian stop.
According to the OEM, Shisler is still struggling to recuperate following the incident.
"Without giving private details please just know that Bobby is still fighting very hard to recover in the ICU, and this has been an exhausting and emotional time for his family, who has not left his side throughout the past 2 weeks," the OEM said on social media.
The shooting also resulted in the death of Mitchell Negron Jr., 24, who authorities said was the man stopped by Shisler. The Attorney General's Office is investigating.
How much your school district gets under Murphy's proposed 2024 budget
Gov. Phil Murphy's porposed 2024 budget includes $1 billion in new spending for school funding including pre-K funding, pension and benefits, and an additional $832 million in K-12 aid, which is listed below by county and district.
Play ball NJ: These MLB pros are from New Jersey
A fair amount of New Jersey born baseball players have made it to the majors. These pros, active to start the 2023 season, all have NJ roots.
More From WPG Talk Radio 95.5 FM