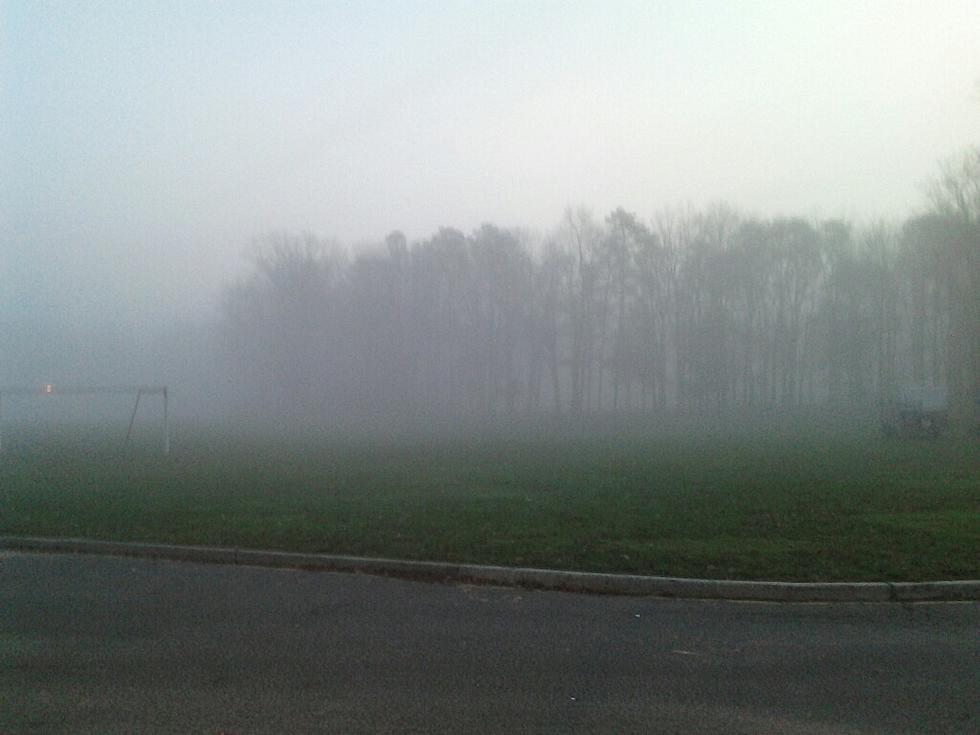 Freezing Fog Advisory for South Jersey Through Friday Morning
Fog at Jackson Memorial High School (Bud McCormick)
Heads-up if you'll be out driving late tonight and early tomorrow morning -- you could encounter some freezing fog.
What exactly is freezing fog? Just what it sounds like: fog is tiny droplets of water at or close to the ground and being that temperatures could reach or go below freezing tonight, those tiny drops of water could freeze - thus, freezing fog.
The National Weather Service has issued a freezing fog advisory from 10:00 Thursday night through 9:00 Friday morning for all of South Jersey except for Cape May and coastal Atlantic Counties. Those areas will likely remain above freezing tonight.
Is freezing fog dangerous? It can be. The National Weather Service says, "Some surfaces that these droplets may freeze on include tree branches, stairs and rails, sidewalks, roads and vehicles. Extreme caution should be taken if travel is necessary. Freezing fog can cause black ice to form on roadways. Black ice is difficult to see and so particularly dangerous. Drive more slowly when you suspect icy conditions."
Enter your number to get our free mobile app
These Beautiful South Jersey Sunsets Will Take Your Breath Away