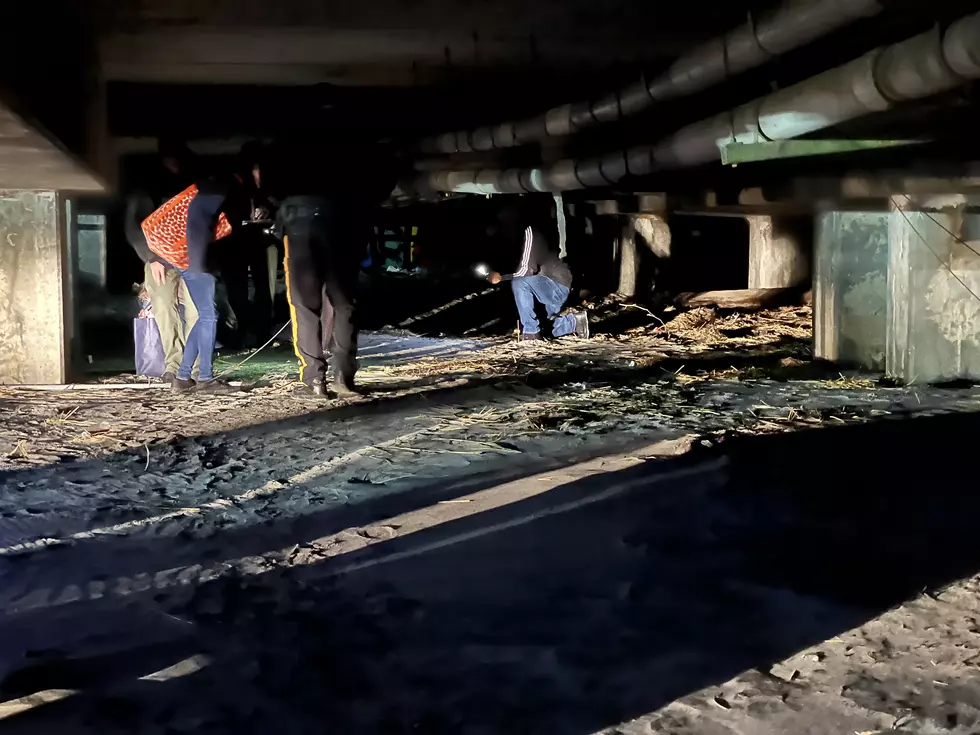 Homeless Structures Removed From Under Atlantic City Boardwalk
Will Reynolds photo.
Atlantic County Prosecutor Will Reynolds led an effort today, Wednesday, February 8, 2023 to remove the underserved homeless people who were living under the Atlantic City Boardwalk, directly adjacent to Resorts Casino Hotel.
It is important to note that this action was planned for today prior to the two boardwalk fires of late last weekend.
Reynolds confirmed in a live, on-air interview today in real time during today's action that he and Mark Giannantonio (President & Chief Executive Officer of Resorts Casino Hotel) had a discussion regarding the dangers of people living under the boardwalk and that this action was required in the interest of public safety.
Reynolds credited many partners who stepped-up after he sent out an email several days ago to Atlantic City Police Chief Jim Sarkos and other working partners.
Reynolds was pleased with how many partners showed up at 6:00 a.m. to handle today's action.
The following participated in today's action:
Atlantic County Prosecutor's Office
Atlantic City Police
Atlantic City Public Works
Jewish Family Services
Hope One
"I believe in radical transparency with the public," said Reynolds.
"That's why I'm calling you in real time during the action that we're taking today," said Reynolds.
"I watched in 90 minutes, structures being taken down, the underserved receiving triage and obtaining the services (detoxification, rehabilitation services) that they need," said Reynolds.
In the past, when a sweep and removal of under the boardwalk housing structures has been done … it's always been followed by an immediate return of the structures being rebuilt and the underserved people moving right back in.
Reynolds agreed that this will require persistence and a commitment from everyone to achieve the desired result.
There were two boardwalk fires last week. One directly out from of Ocean Resort Casino (Friday, February 2, 2023) led to an Atlantic City Professional Firefighter falling through the boardwalk and suffering a broken tibia.
Reynolds also commented that removing these structures is potentially dangerous as they can face purposely placed, used hypodermic needles that have been set in the sand with the needle side up … which could lead to potential exposure to puncture - infection wounds when they are setting out to remove these structures from underneath the boardwalk.
SOURCE: Will Reynolds, Atlantic County Prosecutor
What Are These Atlantic & Cape May, NJ Communities Best Known For?
Atlantic City Area: Readers Share Favorite Childhood Memories
More From WPG Talk Radio 95.5 FM