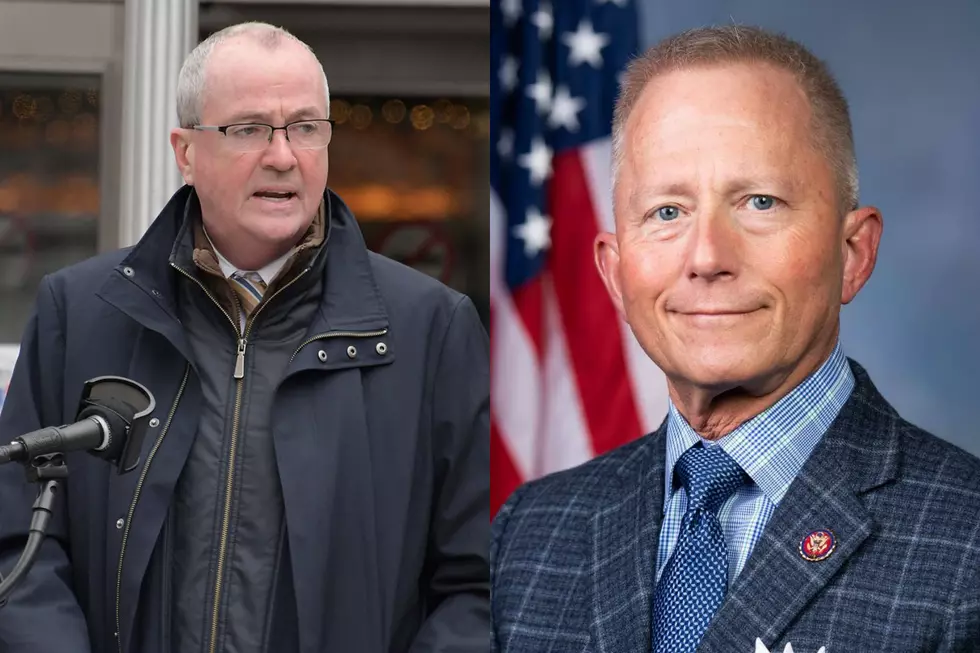 NJ Congressman Van Drew Makes COVID-19 Demand Of Gov. Murphy
Gov. Phil Murphy slams republicans still not accepting election results, incl. NJ U.S. Rep. Jeff Van Drew (OIT/NJ Governor's Office, Rep. Jeff Van Drew)
United States Congressman Jeff Van Drew, NJ-R-2 is demanding - not asking - for New Jersey Governor Phil Murphy to end all COVID-19 testing requirements in the workplace.
Van Drew has come out swinging.
"We are over two years into the pandemic and the state of New Jersey no longer has mask mandates implemented, travel restrictions have been lifted, and businesses are able to operate at full capacity," said Van Drew.
"Yet, for some reason, Governor Murphy has allowed Executive  Order 253, which requires employees to undergo weekly COVID-19 tests or be fired from their job, to remain in place," said Van Drew.
After more than 2 1/2 years of COVID-19 disrupting daily life, the vast majority of Americans want it to treat in the endemic stage and not as a pandemic or daily health emergency.
Van Drew told us that it is ridiculous at a time of significant economic contraction that Governor Murphy is keeping such onerous policies in effect for this long.
Van Drew has also disagreed with the New Jersey state government's COVID-19 management approach versus other states (such as Florida) that did not implement such stringent lockdowns as New Jersey and most all liberal states did.
Van Drew share that he would like to see less onerous state regulations in general, but, especially during a time of economic recession and high inflation.
SOURCE: United States Congressman Jeff Van Drew.
Our Readers Select The Best Steaks In Atlantic & Cape May Counties
The Best Seafood Soups In Atlantic & Cape May Counties
More From WPG Talk Radio 95.5 FM