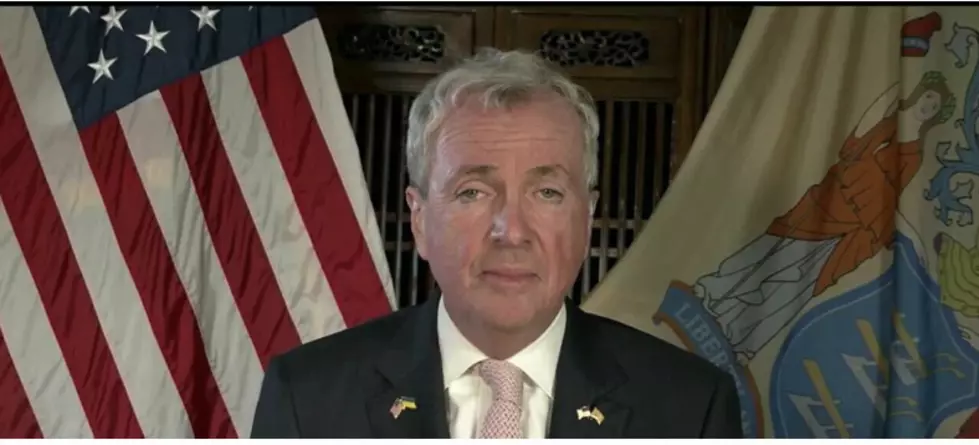 NJ Gov. Murphy On Biden: 'I'm Going To Be 1,000% Behind Him'
New Jersey Governor Phil Murphy photo.
In our wide-ranging exclusive interview with New Jersey Governor Phil Murphy, he directly answered our questions about whether or not he will be a candidate for President of The United States, along with his stance about President Joe Biden seeking a second term.
The interview took place on Thursday, November 17, 2022 on the nationally syndicated, Fox News Radio, The Guy Benson Show, where we served as guest host.
Governor Murphy was unambiguous in his remarks:
I believe that President Biden is going to run for president.
Further,
I take him on his word and assuming he does, I'm going to be 1,000% behind him.
We politely pressed on and Murphy respectfully did not entertain any hypotheticals that we raised about a potential run for him for President should Biden not run … or, is a potential run for President in his future.
We had agreement on the results of the recent midterm elections, whereby the American people selected split government for the next two years.
Governor Murphy concurred with our pronouncement that America is essentially a 50-50 nation.
While many expect nothing but gridlock … we discussed the potential for the two major political parties working together and getting things done on behalf of the American people.
The interview is expansive and features in-depth discussions about:
New Jersey addressing student mental health issues, especially as a result of the COVID-19 pandemic and significant lost time in the classroom.
Murphy also broke news that the Republican National Governor's Association Annual Summer Meeting will be held in Atlantic City, New Jersey.
Murphy confirmed that the details are presently being worked out, saying that it will take place in mid-July in Atlantic City.
This is a very big deal, as it means that all 50 Governor's will be in Atlantic City at the same time.
It will afford Atlantic City with the opportunity to shine on the national stage.
It's priceless.
You can listen to the entire 16 minute interview at GuyBensonShow.com
What Are These Atlantic & Cape May, NJ Communities Best Known For?
Atlantic City Area: Readers Share Favorite Childhood Memories
More From WPG Talk Radio 95.5 FM