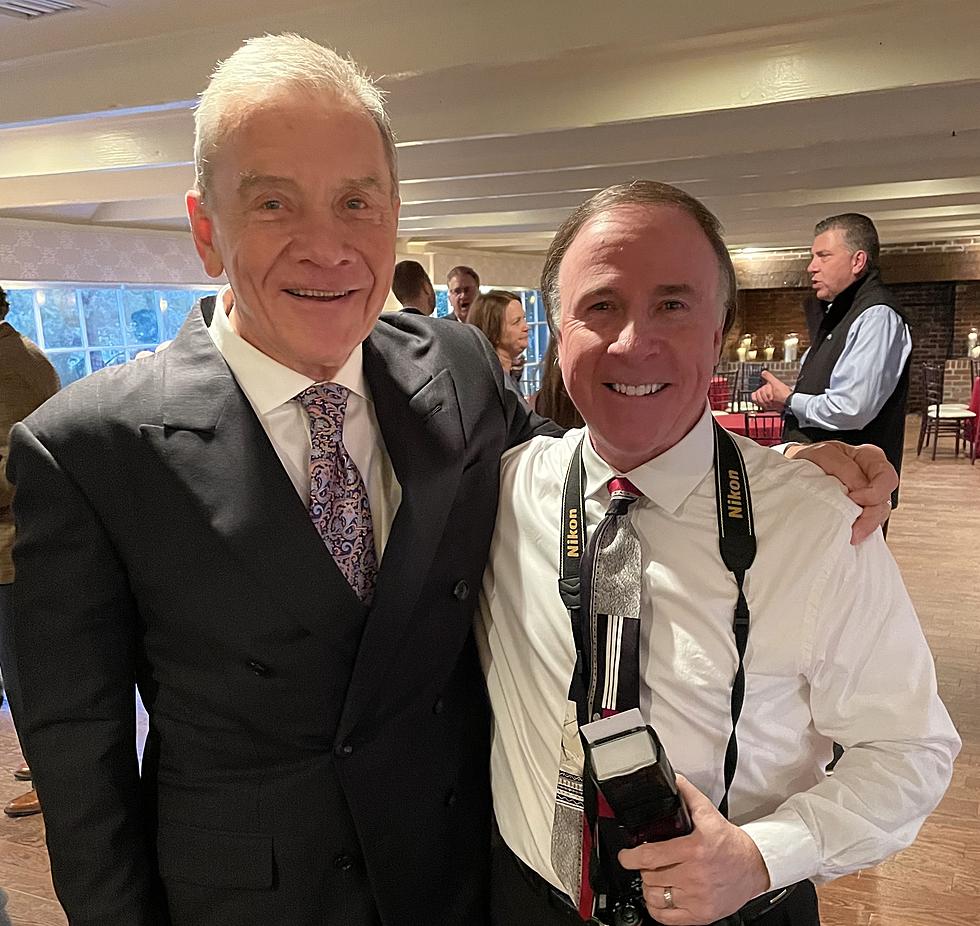 NJ Senator Bill Gormley & Don Hurley Political Feud Is Over
New Jersey Assemblywoman Claire Swift photo.
The winter and spring of 1997 featured the highest profile, hardest fought and at the time, the most expensive Primary Election in Atlantic County, New Jersey District 2 history.
It was Senator Bill Gormley versus my identical twin brother Don Hurley in the Republican Primary for the New Jersey State Senate.
Gormley defeated Don and what followed was a nasty public feud between me, Don and Senator Gormley that lasted for at least a decade to follow.
On the evening of Thursday, March 2, 2023, Bill Gormley and Don Hurley were at the same place at the same time, the Historic Smithville Inn.
The occasion was the kick-off  (re-election) announcement of the current Senator Vince Polistina and his Assembly running mates Don Guardian and Claire Swift.
It was Gormley's first appearance at an Atlantic County Republican Party event in more than 10 years.
In an unscripted moment, Gormley asked to take a photo together with Don. This was very meaningful, as I have prior knowledge that Gormley is selective in taking photos.
Don commented on-air this morning how he appreciated taking this photo with Senator Gormley.
New jersey Assemblywoman Claire Swift took this photo (below) with Don's professional camera.
Here is the photo that was more than 26 years in the making. The last photo that these two political warriors took together was at their one and only debate, back in May, 1997.
Gormley surprised everyone by retiring from the New Jersey Senate in 2007 after serving for 25 years.
It was only after Gormley retired that I was able to properly reflect upon his many accomplishments.
I was wrong to carry on with a stupid feud for so many years.
On January 14, 2017, while writing as a political columnist for The Press of Atlantic City, I wrote a column titled "Missing Gormley."
It was the culmination of my revelation as to how many good and important things that Gormley did for Atlantic County during his career in elective public service.
I apologized to Gormley in my column of 2017 and more importantly, man-to-man about my part in our nasty feud. Much to my appreciation, Gormley accepted my apology.
Gormley's 25-year run was unmatched since former Senator Frank "Hap" Farley served for 31 years.
I wrote back in 2017 that Gormley will be the last "political boss" of Atlantic County, my rationale is that societal evolution has made it such that no one will be able to achieve this amount of consolidated power, ever again.
Gormley was never a politician puppet. He was uniquely authentic and he relentlessly pursued policies that were in the best interests of Atlantic County.
10 Things I am Extremely Grateful For in Atlantic County
10 Things I am Extremely Grateful For in Atlantic County
What Are These Atlantic & Cape May, NJ Communities Best Known For?
More From WPG Talk Radio 95.5 FM