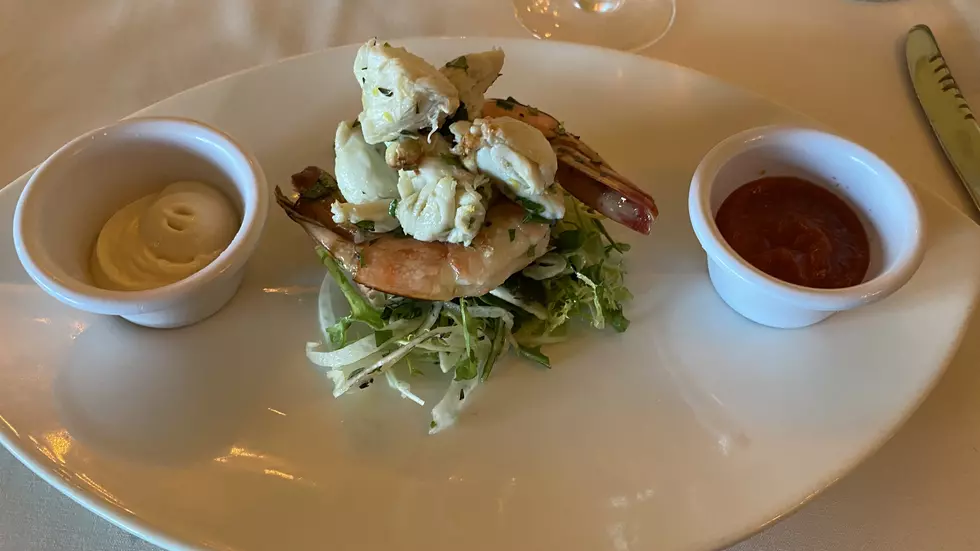 Readers Select – Best Appetizers In Atlantic & Cape May Counties
Mark Giannantonio
Thank you to our readers, listeners, friends and family for taking the time to submit your favorite appetizers in Atlantic and Cape May Counties.
You have provided us with your selections that prove just how incredible the food and beverage restaurants are in Southern New Jersey.
Our list and accompanying photo gallery, with descriptions, includes both casino and non-casino Atlantic and Cape May County restaurants.
We have often commented that the caliber of the restaurants in Atlantic City and the Southern New Jersey region favorably compares with any jurisdiction in America.
Our readers choice list includes restaurants that are located in:
Atlantic City
Cape May City
Margate City
Ventnor City
Somers Point
A reminder, this is a reader's choice list. If you have favorites of your own, please send them along to us.
If you're like us, take a photo at every meal when you go out to dine and send us your photos to:
harry.hurley@townsquaremedia.com
It is my belief that once you "break bread" with someone, it forever changes that relationship in a most positive way.
Food can bring us together like few things in life. We strongly believe that dining is an experience, whereby camaraderie and true relationship building takes place.
Our Readers Choice list is diverse and fully demonstrates the creativity and skill of some of the fine restaurants and executive chefs in Atlantic and Cape May Counties.
These collaborative pieces are a lot of fun to write and then put the photo gallery together. We appreciate your readership and participation.
We fully recognize and embrace that we cannot do this without you.
You make all the difference and we thank you.
Readers Select - Best Appetizers In Atlantic & Cape May Counties
Our Readers Select The Best Steaks In Atlantic & Cape May Counties
More From WPG Talk Radio 95.5 FM