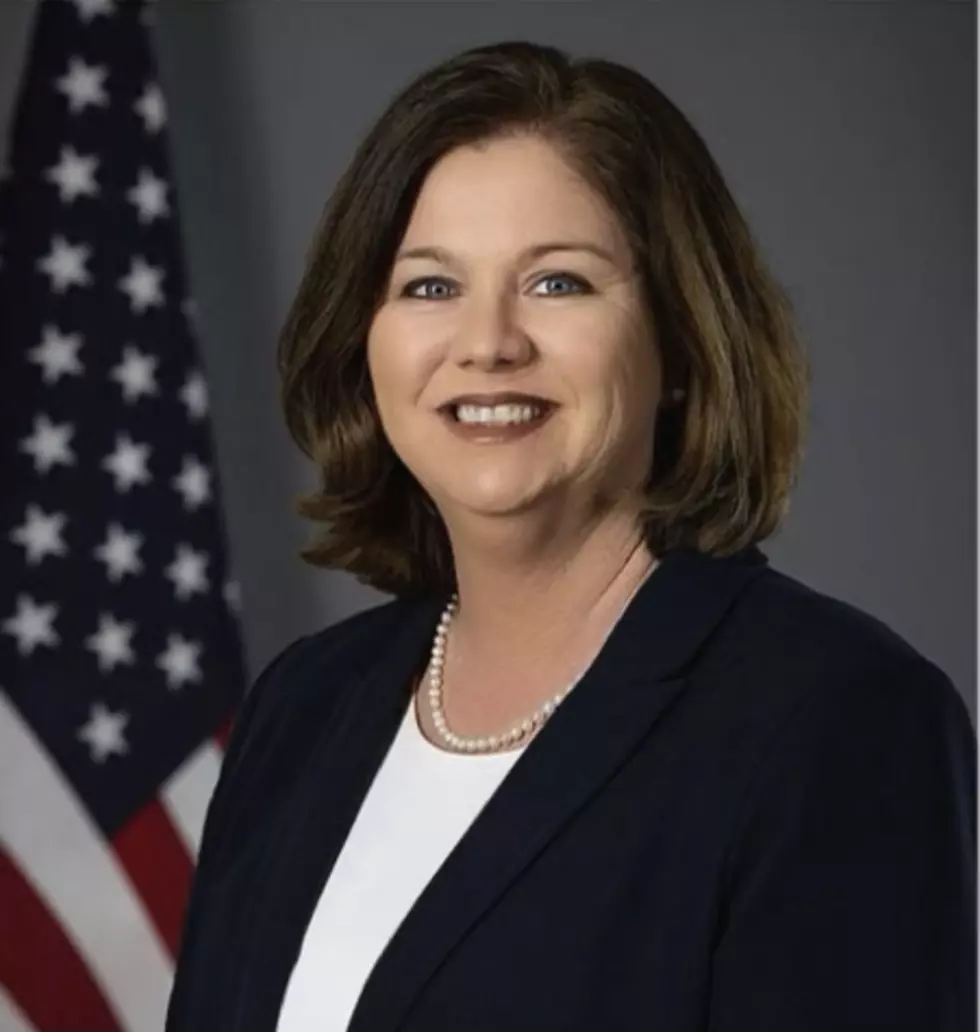 Swift is Poised to set LD2 Fundraising Record for Non-Incumbent
Claire Swift campaign photo
Since Claire Swift announced her candidacy for the New Jersey General Assembly in District 2, it was apparent that she would be a high impact contender.
Swift is a former New Jersey Deputy Attorney General and appeared to be a candidate straight from central casting.
Now, there is some empirical evidence to back up this early favorably projection.
I has learned and confirmed that Claire Swift's early fundraising numbers are more than every non-incumbent who has ever sought this seat.
These numbers have not yet been reported publicly until now.
Swift is poised to post the strongest 29-day pre-primary filing for a non-incumbent in New Jersey LD2 history.
In only two months, Swift has raised more than $75,000 from over 180 individual donors.
Swift has already raised more funds than the 2019 Republican runner-up (John Risley, who lost by 958 votes) raised individually in one year.
Swift is demonstrating grassroots support with donors contributing everything from $5 to a the campaign maximum limit of $2,600.
Here's a look at the fundraising at this stage, looking back more than a decade ... from Swift, Vince Polistina, John Amodeo, Vince Mazzeo, John Armato, John Risley, Phil Guenther, Damon Tyner and Alisa Cooper, Vince Sera, Brenda Taube, Will Pauls, Chris Brown.
Another interesting "fun fact" ... the color coded highlighted candidates (below), who all eventually won legislative seats were leading in fundraising at the 29-day pre-primary Assembly filing deadline ... dating back to 2011.
The Swift family name dates back generations in Atlantic County. They are respected and have contributed and given back to the community.
Even Atlantic County Democratic Chairman Michael Suleiman publicly stated that Swift has "a hell of a last name."
Suleiman said this in an interview with InsiderNJ.com Publisher Max Pizarro.
The second legislative district is seen as the best opportunity that Republicans have to pick up seats in the entire state.
The second legislative district has been a split district, dating back to 2006. No one political party has held the Senate and both Assembly seats in 15 years.
Swift is heavily involved with key civic organizations with ties to LD2 including: the Stockton Women's Leadership Council, Atlantic County Chamber of Commerce, and Atlantic County Board of Realtors.
New Jersey Governor Phil Murphy Murphy's re-election support in South Jersey is currently underwater (38%-51%) in a recent Monmouth University poll, as pluralities of South Jersey voters say his policies have hurt middle class residents (49%), businesses (51%), and property tax payers (54%).
Mazzeo and Armato were very close to losing their Assembly seats in 2019. They came from behind with the very last batch of vote by mail ballots ... in a pandemic all vote-by-mail election ... which clearly benefited Democrats.
Mazzeo is moving up to run for the State Senate. Atlantic County Commissioner Caren Fitzpatrick is running with Armato for Assembly.
Former Atlantic City Mayor Don Guardian is running with Swift for the Assembly.
Former two-term Assemblyman Vince Polistina is running for the State Senate. Polistina was also the Republican Nominee for the State Senate (LD2) in 2011, running a very strong race against then incumbent State Senator Jim Whelan.
Polistina is highly impressed with his running mate Swift, saying, "It's incredible that Claire's early fundraising numbers have outpaced every non-incumbent who has ever sought this seat. Her candidacy is off to such a great start, now further bolstered by her hard work and fundraising results," said Polistina.
Swift has received the following endorsements to date:
Senator Chris Brown (R-2), former Assemblyman Vince Polistina (R-2), former Assemblyman John Amodeo (R-2), Atlantic County Executive Dennis Levinson, former Atlantic County Freeholder Frank Finnerty, Atlantic County Republican Chairman Keith Davis and numerous municipal elected officials from around LD2.
Swift is a first time candidate for public office. She's caught on fast as to how this challenging process works.