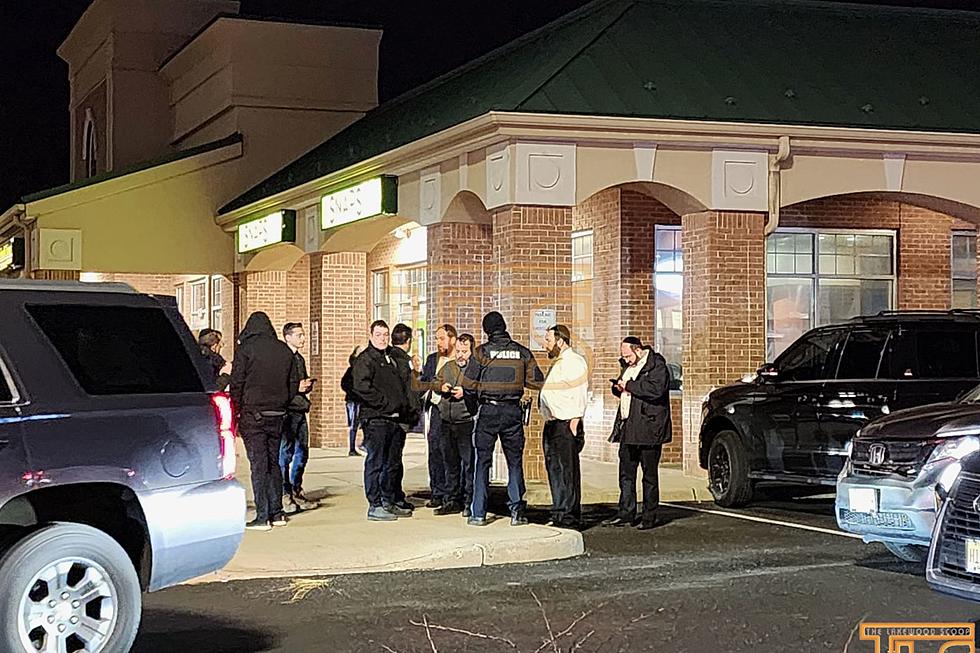 Teens Keep Terrorizing Lakewood, NJ, Restaurant; Punch Owner in Face
Outside Snaps in Lakewood following a fight 2/27/23 (The Lakewood Scoop)
LAKEWOOD — Tensions between a Jewish restaurant and teens boiled over into a fight on Monday.
Rowdy youngsters have been a problem at Snaps Kosher restaurant in Lakewood's Westgate Plaza. The teens, who are also Jewish, went in Monday and began making trouble with the staff, according to Elan Kornblum of Great Kosher Restaurants Foodies.
The owner stepped in and got punched in the face as the fight spilled into the parking lot.
The restaurant was closed on Tuesday to "recover from a trauma," the owner Yussi Weisz said in a statement.
"We are forced to stop, refocus and regroup, to see how or if we can tackle the Westgate troubled teenager issue of terrorizing the plaza. We need to feel safe coming and leaving work, we need to stop the troubled teenagers from disrupting our business and livelihood," he said.
A history of tension
Lakewood police Capt. Gregory Staffordsmith said they responded to a call about a "physical altercation" at Snaps involving juveniles, which remains under investigation. He did not disclose if any arrests have been made.
Weisz has tried to make peace with the teens with a special Thursday night program featuring cholent, a traditional Jewish stew to encourage teens to keep Shabbos.
Teen boys under the age of 17 were prohibited in June from sitting in the restaurant on Thursday, the day before Shabbos, which begins Friday at sundown. Weisz said the boys were acting as if the restaurant were a school cafeteria and lacked "basic respect to employees and customers alike."
EDITOR'S NOTE: An earlier version of this story should have identified the owner of the restaurant as Yussi Weisz.
2023 Seaside Heights Polar Bear Plunge
Photos from the 2023 Seaside Heights Polar Bear Plunge, which raised $2.5 million for the Special Olympics New Jersey.
More From WPG Talk Radio 95.5 FM