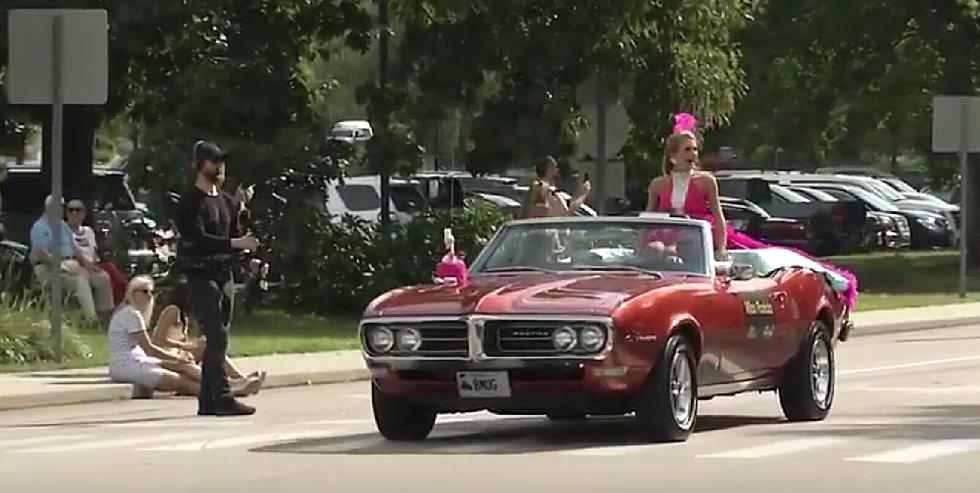 WATCH: Miss America 'Show Us Your Shoes' Parade Really Sucked This Year
YouTube Inside Pageant
For the record, let me state that I and the Miss America Pageant have a love-hate relationship.
When she's here in Atlantic City (HOME), I love her. When she's spending time somewhere else - like Las Vegas or Connecticut, I, well, hate her.
She's like my college girlfriend, Vicky Johnson. When she was at school with me, we were quite the pair. When she went home for the summer (and her old high-school boyfriend), I was not happy.
In case you didn't know, Miss America has flown the New Jersey coup and has been spending time with her new boyfriend up in Mystic, Connecticut.
Over the weekend, Mystic hosted the "Show Us Your Shoes Parade" featuring all the Miss America hopefuls. Kind of strange, because in Atlantic City, the "Shoes" parade was held on the Atlantic City Boardwalk, on the same weekend as the pageant. This year's pageant at Mohegan Sun Casino isn't happening until December - 3 months away!
I guess the idea was to "celebrate" the 100th anniversary of Miss America.
So, I've found some footage from the parade, which started out in the parking lot of a local aquarium.
You have to fast forward through this long video to see parts of the parade, but it doesn't look anything close to being "well attended."
Remember the years on the Atlantic City Boardwalk when there was wall to wall people and excitement was felt in the air? I didn't see it in Connecticut. Here's what the 2014 edition of the "Show Us Your Shoes Parade" looked like:
Come home, Miss America. Come back to Atlantic City. Let's kiss and make up!
More of the Funniest Yelp Reviews of An Atlantic City Strip Club
This is our second foray into "naked women are our business" scene.
The Funniest Yelp Reviews of an Atlantic City Strip Club
Please note: We cleaned up a lot of these comments to make them readable by fine readers such as yourself.
Tell us Where You're From Without Telling Us Where You're From
South Jersey Residents Describe Their Cities and Towns
More From WPG Talk Radio 95.5 FM