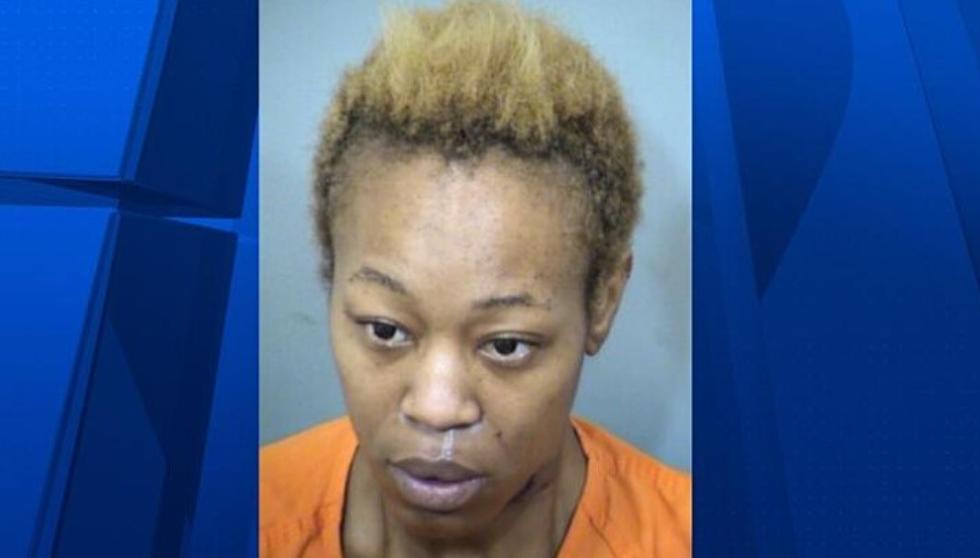 Arizona Police: Pleasantville, NJ, Woman Killed Her Two Young Daughters
Maricopa Co. Sheriff's Office
A woman from Pleasantville, who moved to Arizona with her boyfriend and her two young children earlier this year, has been charged with killing the girls.
The Phoenix Police Department said Wednesday that Retta Cruse, 35, has been booked on suspicion of first-degree murder in the deaths of two young children who were found dead in their home last week.
Police say the bodies of 9-year-old Aleyah and her younger sister, 4-year-old Royal Mcintyre, were found on Wednesday, Sep. 8. Cruse was taken to the hospital "suffering from what are believed to be multiple self-inflicted stab wounds," police said that night, according to azfamily.com.
News reports say that police responded to a 911 call at a Phoenix apartment on Sept. 8 and found the girls dead on a bed with their arms around each other and no apparent signs of trauma.
Police say toxicology results still are pending, but Cruse is accused of using over-the-counter and prescription drugs to sedate and overdose the girls.
Detectives say a prescription pill was found near the girls' mouths. They also say there was a prescription pill bottle of oxycodone in the room. Investigators are waiting for toxicology results.
"The girls were found on one bed, facing each other, with their arms around each other as though they had been placed into this position. There were no obvious injuries to either girl."
Cruse was found nude with "multiple stab wounds and lacerations," records said. A knife was found nearby.
Kevin Maddox of Millville told police that Cruse was "upset over a recent court hearing" in which she was losing custody of one of the children, records said.
Another South Jersey man, Michael Coleman, who may be 4-year-old Royal's father, who started a gofundme fundraiser asking for money for the girls' funerals, wrote that he moved to Arizona with his children and their mother from New Jersey "for spiritual reasons. I wanted to make my daughters aware of the spiritual nature that I believe in and I felt Arizona had to offer being its a very spiritual state."
According to News Channel 3 Phoenix, police records show that Cruse told hospital staff about her involvement in killing her oldest daughter and attempting to take her own life, but she denied knowing about the confession letter and how the girls died to investigators.
Cruse was released from the hospital on Tuesday and taken to police headquarters for an interview, though she did not make any further statements, records said.
Cold Cases: Unsolved Murders and Missing People in South Jersey
South Jersey Police Who Tragically Died in the Line of Duty
This is a tribute to South Jersey police officers who tragically have died in the line of duty.
More From WPG Talk Radio 95.5 FM