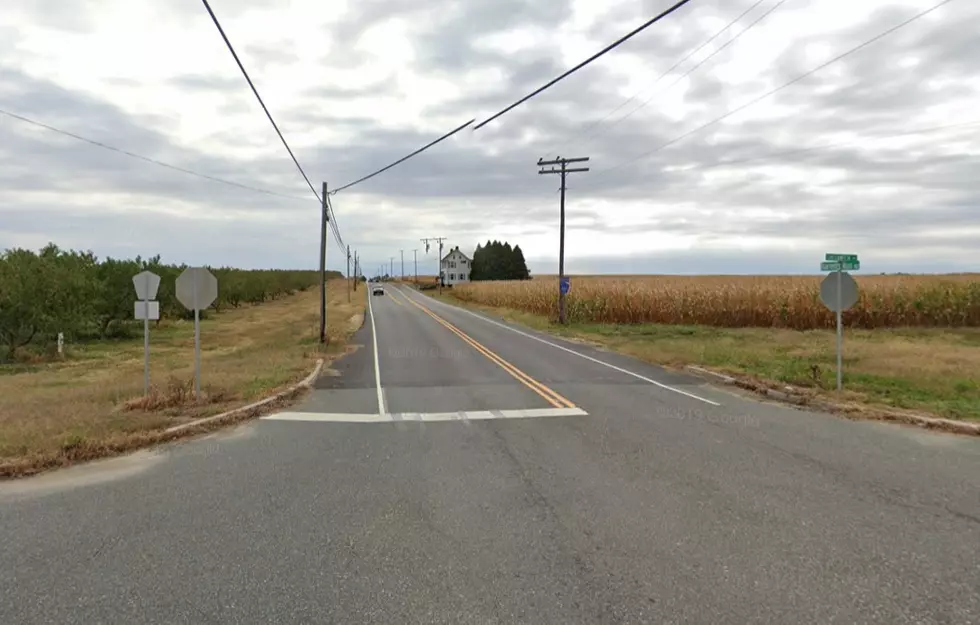 Four Men from Cumberland County Charged With Conspiracy to Commit Murder
Barretts Run Road in Hopewell Township - Photo: Google Maps
Authorities in Cumberland County say four men have been charged with conspiracy to commit murder in connection to the death of a Bridgeton man last December.
Cumberland County Prosecutor Jennifer Webb-McRae says on Friday, complaint-warrants were issued charging 26-year-old Joseph Lawrence of Millville, and 33-year-old Anthony Moore, 29-year-old Armahd Smith, and 33-year-old Frank Lee, all of Bridgeton, in connection to the murder of 27-year-old Jose Castro of Bridgeton on December 9th.
Webb-McRae's office says,
"It is alleged that on December 9, 2020, Joseph Lawrence, Anthony Moore, Armahd Smith and Frank Lee Jr. conspired to lure and murder Jose Castro from his (Castro's) residence in Bridgeton. It is alleged that Joseph Lawrence picked up Jose Castro from his residence at Ivy Square Apartments and transported him to another location in Bridgeton where additional coconspirators were waiting to kill Castro. Upon arriving at the predetermined location, Jose Castro was shot multiple times. Thereafter, he was transported inside of a 2007 Dodge Grand Caravan and dumped on Barretts Run Road, Hopewell Township, where he was later located by law enforcement in the early morning hours of December 10, 2020. The Dodge Grand Caravan was later located on a dirt access road off Gouldtown-Woodruff Road, Bridgeton where it had been abandoned and burned."
The investigation was handled by investigators with the New Jersey State Police and the Cumberland County Prosecutor's Office.
All four are currently being held in the Cumberland County Jail.
SOURCE: Cumberland County Prosecutor's Office press release, 03/22/21
Marijuana legal in NJ: How do the laws work?
Answers to common questions about legalized recreational marijuana in New Jersey and rules about underage use of weed.
COVID relief for NJ municipalities: How much is your town getting?
The American Rescue Plan signed by President Joseph Biden awards $10.2 billion to New Jersey. Here is a a county-by-county and town-by-town breakdown.
More From WPG Talk Radio 95.5 FM