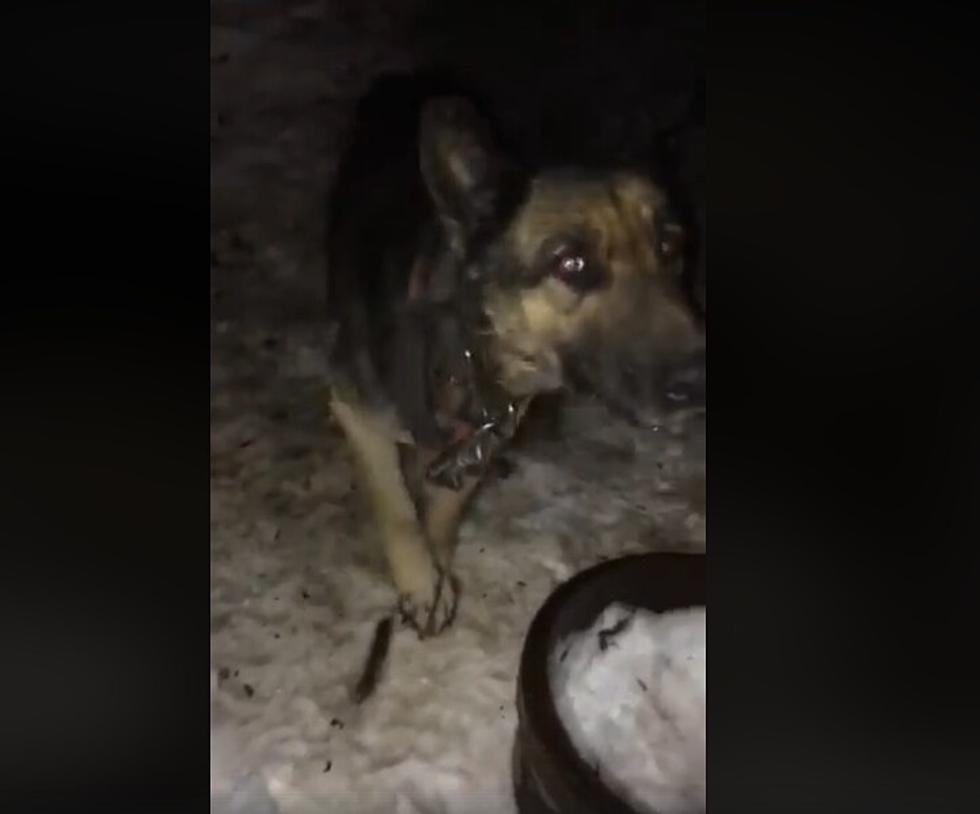 Heartbreaking Video Shows Dog Chained Outside in Cold in Buena
Shore Animal Control video/screenshot
Shore Animal Control and the NJ State Police found a dog left chained outside overnight Monday in freezing, wet weather in Buena Vista and shot video showing the neglected animal.
According to the Shore Animal Control Facebook page, a German Shepard was reported being kept outside without proper shelter in below freezing temperatures at 10PM Monday night on 6th Street in Buena Vista. The dog was found chained outside in the snow and freezing rain, with no shelter or food or water, only snow to drink.
The dog was seized by Shore Animal Control with help from the NJ State Police.
Here is the heartbreaking and disturbing video shot by Shore Animal Control Officer Christie Mills...
More From WPG Talk Radio 95.5 FM