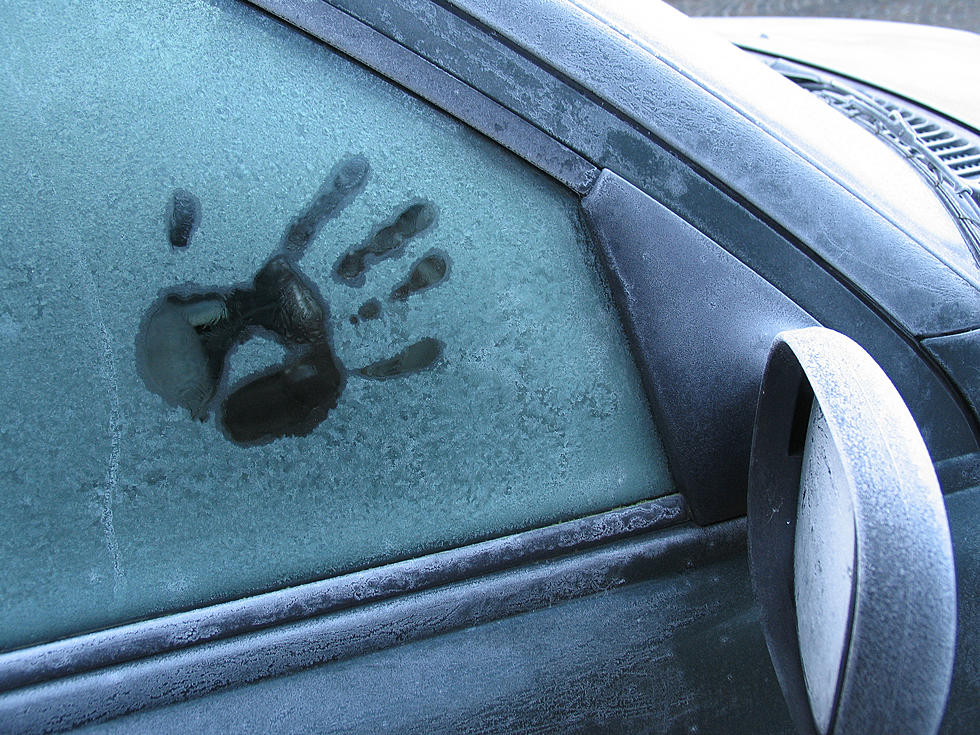 NJ Weather: 3 More Days of Chilly But Sunny Weather
CrazyD
The Bottom Line
As the midpoint of November approaches, we begin a new week with some cold temperatures. The next three days — Monday, Tuesday, and Wednesday — will be bright and sunny. But also unseasonably chilly, as highs barely reach the 50s.
A warmup is coming for Thursday and Friday, back into the 60s. Then our next storm system is forecast to drive in some rain late Friday into early Saturday. Hopefully that produces a good soaking — we really need it, as November has been a very dry month so far.
Monday
As of this writing (6 a.m.), it is cold outside. Temperatures range from 18 degrees (northwest) to 40 degrees (southern coast). I had heavy frost on my car this morning — you also may have to warm up your vehicle or get the scraper before hitting the road.
You will want the jacket, sweater, or coat all day Monday. High temperatures will only reach about 50 degrees, give or take. In December, these kinds of temperatures would be totally typical. In the dead of winter, this would be a beautiful day. But here in mid-November, we are running about 5 to 7 degrees below normal.
Just like Sunday, we will see plenty of sunshine with passing clouds Monday. Winds will stay light, and our weather will be almost totally dry. I can not rule out some sprinkles or even flurries popping up Monday late afternoon or early evening. But don't expect much.
Monday night will be chilly, but a widespread freeze is not expected this time around. Low temperatures will dip into the mid to upper 30s for most.
Tuesday
The big change for Tuesday will be a stiff northwesterly breeze, keeping the cool air moving around. Top wind gusts may hit 25 mph.
It will be another mostly sunny day. High temperatures will only reach the lower 50s. Once again, you'll be bundling up a bit to battle against the chilly breeze.
Wednesday
Still sunny. Still cool. Otherwise, uneventful — wear a jacket, and you'll be fine. Highs once again will be limited to the lower 50s.
Thursday
Even though clouds will be on the increase Thursday, temperatures will be too.
Highs will reach the lower 60s for most of the state Thursday afternoon, marking our first above-normal day since Saturday. As long as that cloud cover doesn't get too thick — and I don't think it will — Thursday looks like a pleasant day. Dry and calm.
Friday & Beyond
One more mild day in the 60s. Some models even have South Jersey flirting with 70 degrees.
Skies will be cloudy, but the daytime hours are trending dry. Our next storm system will drag rain into the Garden State between Friday evening and Saturday morning.
Rainfall spread and totals are still up in the air — ranging from scattered showers to an inch of soaking rain. But the end of the week does look a little wet, and the start of yet another weather transition.
Yes, that means we will cool down again for the weekend — the last weekend before Thanksgiving, by the way. Saturday and Sunday will potentially turn blustery, with highs barely to 50.
LOOK: Best counties to raise a family in New Jersey
Stacker
compiled a list of the best counties to raise a family in New Jersey.
Gallery Credit: Stacker
More From WPG Talk Radio 95.5 FM