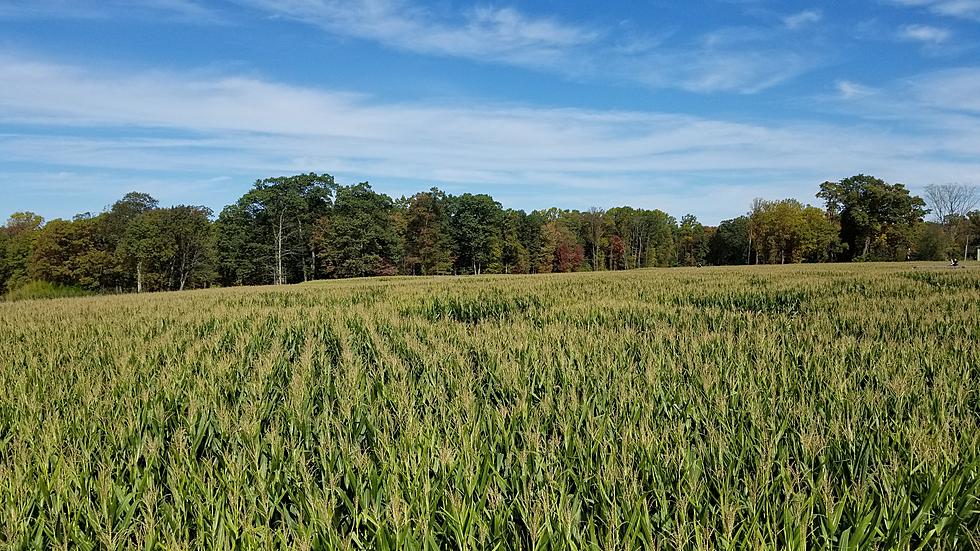 NJ Weather: Pleasant Midweek, Wet Again By the Weekend
(Dan Zarrow, Townsquare Media)
The Bottom Line
At this point, it's almost a practical joke. Yes, there is rain in the forecast this weekend. For the 7th weekend in a row. However, it's still not a "slam dunk" washout this time around.
The weekend storm system looks like two separate pieces of energy that will come into play on Friday and then on Saturday. I will offer some more thoughts in the appropriate section below. But keep in mind, I'm not going to start zeroing in on a potential rain timeline and possible totals until Wednesday or Thursday — the traditional point of the week when I start taking the weekend forecast seriously.
In the meantime, I do not have much to talk about. That is usually a good thing in the weather department. I wish Tuesday was trending a few degrees warmer and a bit sunnier, and that pesky showers would stay away. But it won't be a terrible day.
Wednesday and Thursday are looking great, as a slight warming trend kicks in. We have some splendid, seasonable October days ahead of us.
Tuesday
Overall, not bad. Similar to Monday, with lower rain chances.
The only weather wrinkle on Tuesday will be a few sprinkles sliding through New Jersey. Brief, light, and isolated. Probably not enough to need an umbrella.
Otherwise, we will see partly sunny skies throughout Tuesday. Chilly 40s in the morning will rise into the lower 60s in the afternoon Again, just like Monday. And still a few degrees below normal for mid-October.
Tuesday night stays quiet, as our sprinkle chance goes away. Once again, thermometers will dip into the mid 40s or so.
Wednesday
Wednesday's forecast reads like a pleasant mid-October day.
High temperatures return to near-normal levels, in the mid 60s. We'll see a nice mix of sun and clouds, along with light winds, and dry weather. It will be another one of those days where you need a jacket in the early morning and late evening hours, but probably not during the mild afternoon.
Thursday
Probably the nicest day of the week.
Our warmup peaks, as high temperatures reach for 70 degrees. Thursday will start with sun, before clouds increase later on. It may get a little breezy by Thursday afternoon too, but nothing too blustery.
Friday
As another fall weekend approaches, it will be about time for our weather to go downhill once again.
On Friday, it looks like a piece of energy will ride from south to north along the eastern edge of New Jersey. That will produce periods of rain, mainly along the coast, during the daytime hours. Nothing heavy, nothing severe, just wet. I also do not think it's going to rain all day long. I do not think it's going to rain everywhere in the state.
Skies will turn mostly cloudy for all of the Garden State on Friday. But high temperatures should still make a run for 70 degrees. Not bad, as long as you can dodge prolonged periods of raindrops.
The Weekend & Beyond
Saturday is a big question mark right now. While Friday's piece of coastal energy looks to clear the state, another frontal complex approaching from the west could lead to another round of damp and dreary weather.
The GFS model currently favors a pretty wet Saturday, with a broad area of rain traversing the state from breakfast to dinner time. Plus, lingering showers on Sunday morning.
However, the European model shows a moisture-starved front delivering just a few showers on Saturday, with little to no additional rainfall (on top of Friday's coastal thing).
At the moment, I have to lean toward the wetter solution for Saturday, given the expected spike in dew points (atmospheric moisture) and how everything is setting up. I do favor a dry (although cool) forecast for Sunday though.
This forecast is absolutely not a death knell for your weekend plans. Be flexible and pay attention to the forecast — we will add more confident details over the next few days so you can plan accordingly.
Next week turns cool. Morning lows in the 30s — widespread frost alert. Highs only in the 50s — definitely jacket weather.
The Worst Horror Movies Ever According to Letterboxd
Scary? Hardly! These are the worst horror movies in history, according to the users of Letterboxd.
The Best Horror Movie From Every Year
Counting down a century's worth of monsters, demons and things that go bump in the night.
Gallery Credit: Michael Gallucci
More From WPG Talk Radio 95.5 FM