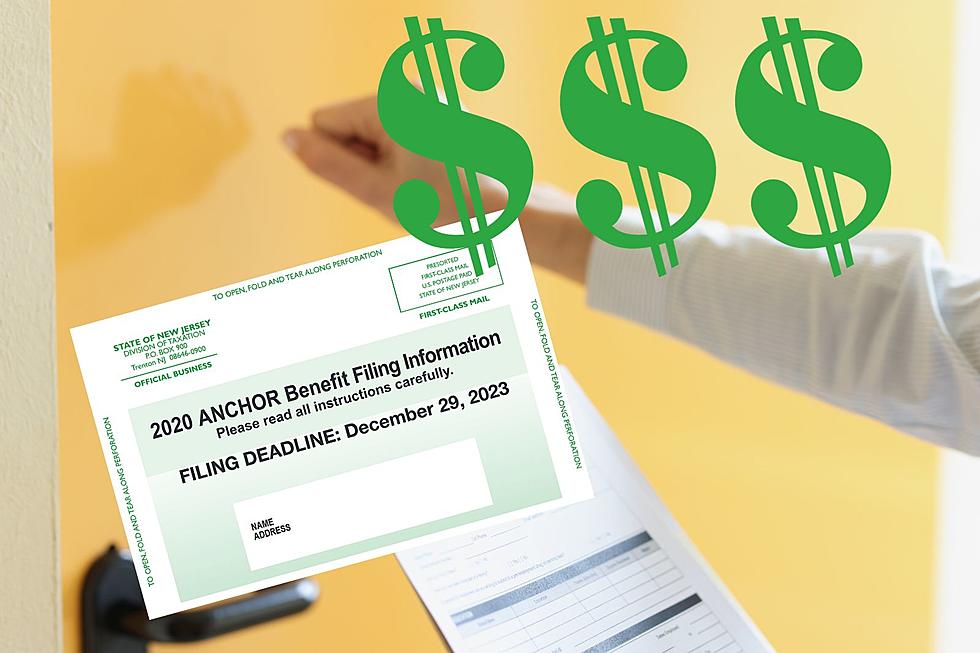 NJ's Top News For 10/16: Anchor Checks Being Mailed
NJ Department of Treasury/Townsquare Media illustration
Here are the top New Jersey news stories for Monday:
Things are going to be very noisy around Joint Base McGuire-Dix-Lakehurst this week.
Live fire drills are being conducted all week.
Base officials caution residents could hear cannon and rocket fire, mortar explosions and the detonation of cratering charges all week.
It was a week of shocking headlines involving teachers and community leaders.
In Bergen, Burlington and Hudson counties on Thursday, police arrested four men — who all work with children in schools — on charges of either sexually abusing children or downloading photos or videos of that kind of abuse.
In the most shocking arrest, officials in Bergen busted the City Council president in Tenafly along with his son on child porn charges.
Roughly half of New Jersey's workers are aware of the state's Earned Sick Leave and Family Leave Insurance programs, at least by name.
A report out of the Heldrich Center for Workforce Development at Rutgers has been two years in the making, taking periodic looks at residents' knowledge and opinions of these key benefit programs.
In the latest round of worker surveys, conducted in summer 2022, 50% of New Jersey workers said they were aware of the state law that gives most employees up to 40 hours of earned sick leave per year so they can care for themselves or a loved one.
Should I sell my home and move, or renovate my existing home?
A review of building codes, tax assessments, realtor websites and conversations with experienced home remodelers say any plans should come with a warning: Home improvements can also wind up costing you with a significant increase in property taxes.
MONTCLAIR — It's that time of year when hawks are in the air and you can see them circling high in the sky in New Jersey.
But what you may not know is that New Jersey is home to the second oldest active hawk watch in North America, just behind Hawk Mountain in Kempton, Pennsylvania.
NJ bears prep for winter: Here's what attracts them to your yard
Black bears are on the move in New Jersey and all 21 counties need to be ready.
Gallery Credit: Mike Brant
LOOK! Every solar eclipse to affect NJ through 2100
From partial to complete totality, here's a complete look at every solar eclipse affecting New Jersey throughout the 21st century, according to
timeanddate.com
. Peak times are approximate and will vary based on precise viewing location.
Gallery Credit: Mike Brant
More From WPG Talk Radio 95.5 FM