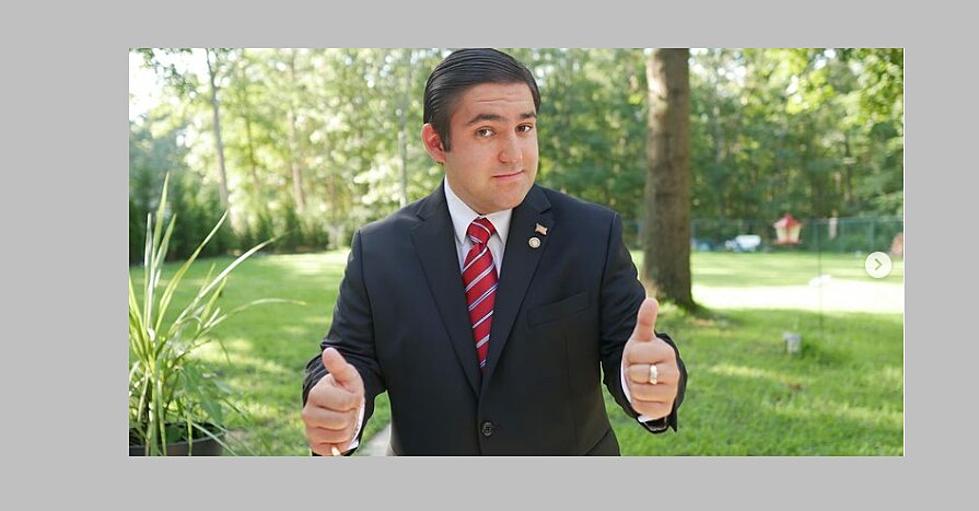 19-year-old's School Board Election Win in Egg Harbor Twp. Makes National News
Nicholas Seppy/Facebook
When was the last time a member of the Egg Harbor Township School Board was featured on FOX News or in Princeton University's online student newspaper, The College Fix? 
The answer is never.
Chalk up another first for 19-year old Nicholas Seppy.
Seppy, who graduated from Egg Harbor Township High School in 2020, upset incumbent Terre Alabarda in Tuesday's school board elections by an impressive 17 point margin.
Seppy, who is now a freshman at Stockton University, has been outspoken about his dislike for Egg Harbor Township High's hybrid and virtual learning policies during his senior year, calling them "awful" and saying that "parents were not being listened to."
That message has made Seppy something of an instant celebrity this week, getting national TV and newspaper coverage, with his win coming in the same election as Edward Durr's, the unknown 58-year-old Jersey truck driver who spent $153 on his campaign while ousting Steve Sweeney, the State Senate President, from office.
But Seppy says it was important to him to run a positive campaign, even thanking his opponent Terre Alabarda for her service on the school board.
His Instagram and Facebook pages show Seppy, who looks older than 19, playing the part of a candidate, dressed in a suit and tie and looking like he just dropped out of a political ad. The photos seem like a parody, but Seppy's comments tell a different story.
As an elected board member, Seppy said he plans to "expand civics education and increase vocational training" for students in the Egg Harbor Township.
Good luck to Nicholas Seppy as the hard part now starts. Sitting on the Egg Harbor Township School Board and trying to make a positive difference for the school community. Lots of local parents and kids are hoping he is up to the job.
How Many of These Delicious Atlantic County Restaurants Have You Tried?
Great Off-Season Eating: Ocean City's Yummy Year-Round Restaurants
More From WPG Talk Radio 95.5 FM